Catharine Lumby (Professor of Media at the University of Sydney, author, journalist and Principal of Catherine Lumby Associates) spoke with with Adrian Phoon (Head of Content at GRC Solutions and former Co-Chair of Sydney Gay & Lesbian Mardi Gras)
Most people want to do the right thing when it comes to respecting their co-workers, but it's not always easy to know how or where to begin. Managers and staff of all job roles and industries can find it difficult to keep up with inclusive language and work practices that seem to be ever-changing.
Fostering respect and being inclusive involves more than preventing bullying, harassment and discrimination. In the age of Zoom meetings and remote working, the lines have blurred between our professional and private lives in ways that pose unique challenges for inclusiveness, while bringing new opportunities to show our whole selves at work.
This conversation brought together two advocates of diversity and inclusion in a broad-ranging conversation that explored some of the grey areas when it comes to building diverse workforces and promoting inclusive work practices.
‍
New Online Course!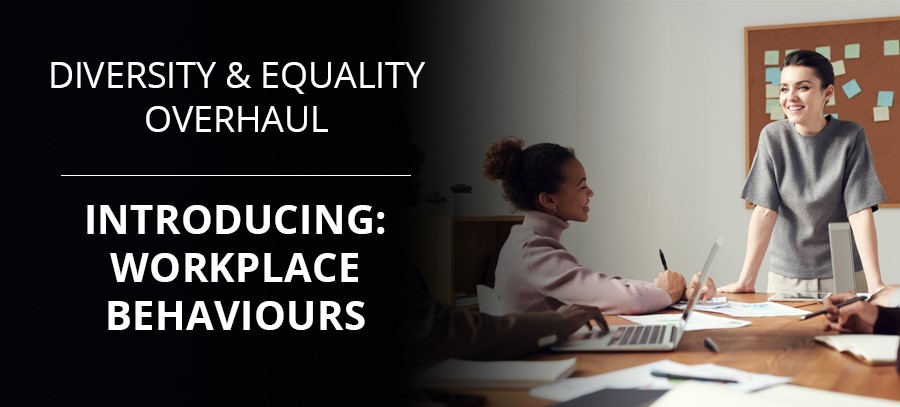 GRC Solutions' have a new Workplace Behaviours course – that replaces our Diversity & Equality course.
The world has changed and training needs to change to stay with it. Our new training reflects many of the concerns flagged in the webinar.
Our new online training course uses timely case studies and scenarios to help learners recognise, prevent and address workplace bullying, sexual harassment and discrimination, and create a safe, respectful and inclusive culture together.
New material provides practical tips for remote working and raises awareness of how cyberbullying continues to evolve.
A new module on diversity and inclusion digs deeper into our unconscious biases and equips learners with the foundations of cultural competence, because whoever we are and wherever we work, each of us is entitled to respect in the workplace and can make powerful contributions at work.
See more at: https://www.grcsolutions.com.au/courses/workplace-behaviours-course
Talk to us today for a demo, or to find out how this change may affect your existing training.
‍
About the presenters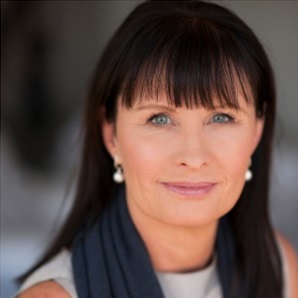 Professor Catharine Lumby is passionate about applying her research: "ideas should not be left to shine on an academic shelf". She is an expert on matters including gender equality, sexual violence prevention, young people and media, social media and media content regulation.
Catharine is the Principal of Catharine Lumby Associates which specialises in advising organisations on building inclusive, respectful and safe cultures.
She has been engaged by organisations as diverse as the National Rugby League, Google, Network Ten, David Jones and the Australian Defence Force (ADF).
She is a highly sought-after public speaker and media commentator (print, radio and television), frequently appears on ABC and commercial networks and writes columns for major print publications. She is also the author of six books.
‍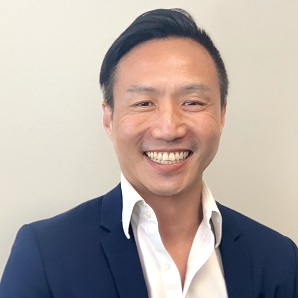 Adrian Phoon, (he/him) is Head of Content at GRC Solutions, where he works with in-house researchers, writers, designers and lawyers to develop regulatory compliance e-learning and face-to-face workshops.
He is a former Co-Chair of Sydney Gay & Lesbian Mardi Gras and a current board member of Sydney WorldPride, an international LGBTQI+ event that will take place in 2023, celebrating diversity while shining a light on human rights issues across the Asia Pacific and the world.
‍
GRC Solutions Workplace Behaviours Resources
Diversity and Equality (Australia)‍
A five module course covering Bullying, discrimination, sexual harassment, management responsibilities, and the ethical use of resources Details here
Diversity and Equality (Non Jurisdictional) Details here
Diversity and Equality for Schools (Australia)
Explores the issues within the framework of WHS laws and anti-discrimination laws, with particular regard to the Australian schools environment Details here
Diversity and Equality – New Zealand
Explores the issues within the framework of New Zealand Employment Relations and anti-discrimination laws, as well as strategies and avenues of support available to those who experience bullying, discrimination or harassment within the workplace Details here
Conduct, Safety and Ethics courses
A suite of courses covering a number of key areas – Details here
Whistleblowing (Australia)
A two module course covering introduction and whistleblower protections – Details here
Unconscious Bias
Explores some of the problems created when people's biases go unexamined and offers a range of practical techniques to help evaluate whether a bias is useful or not – Details here
‍
‍